Krista Lauer
VP of Hospitality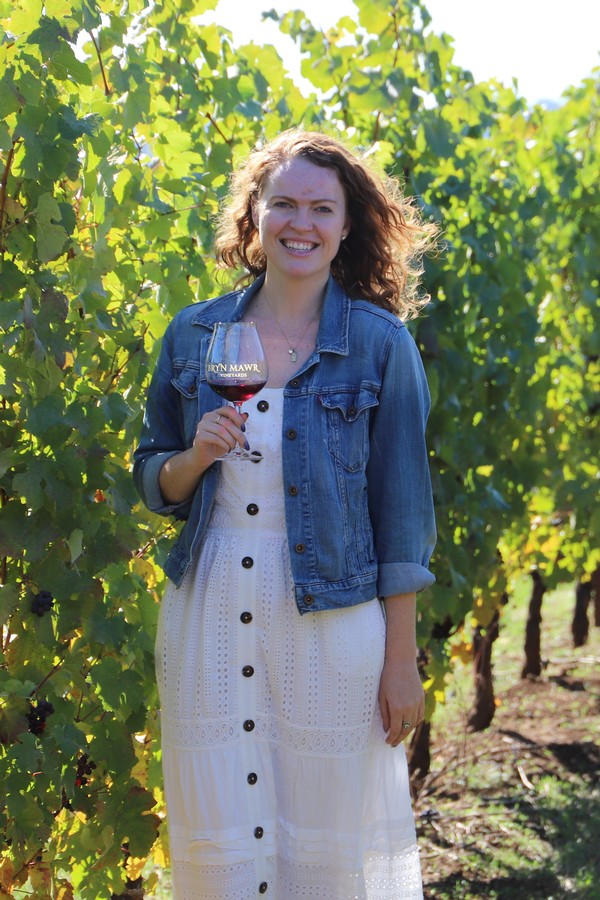 Krista didn't always seem like she would find her way back to the family business. Back in our early days, she helped in the tasting room on weekends while a student at nearby Willamette University, where she received her degree in Art History. She would carry on with her studies at Denver University, where she received her Masters while getting her feet wet into the world of fine art curation. That feet-wetting became a whole dive right in as she began working at the Museum of Contemporary Art Denver, or MCAD for short.

The next six years at MCAD would see her developing through a variety of different positions, beginning in visitor services where she managed dozens of volunteer docents. She leveraged her years of studious online shopping into a position as a buyer for the museum shop, a position that led her to be the unquestionable premier gift-giver at family holiday celebrations. Finally, she was able to secure a position on the Exhibition Team, aiding in installing and curating the museum's seasonal showcases. Determined to break the mold of the unemployed Art Historian, she gave her entire self to the position, but ultimately found having to work with artists, donors, and the large personalities of the art world rather taxing. After all, if anything is more esoteric and intangible than wine, it might just be fine art. She found herself more and more eager to get back to Oregon, knowing that a return to Bryn Mawr was becoming inevitable.

Little did she know that less than a week after her return, she'd find herself working 12 hour days on the harvest line, but she took on the challenge and quickly proved herself dedicated. She had hardly settled into a role in the tasting room before a personnel change meant the entire Hospitality program was thrust upon her shoulders. She took up the challenge eagerly, using her experience with a larger organization to implement infrastructures and lines of communication we didn't even know we desperately needed. With a unique perspective, a flair for the dramatic, and clear vision, she's streamlined certain things while embellishing others with her signature glamorous style, and her family is so happy to have her back. She looks forward to increasing the scope of our events program while continuing the legacy of excellent Hospitality that gives us so much pride.