Our Vineyard
Perched high on the western crest of the Eola-Amity Hills near Salem, Oregon, Bryn Mawr – Welsh for "High Hill" – pushes the upper limits of Willamette Valley viticulture. Carefully tended vines express the marriage of powerful maritime winds and fractured volcanic soils, yielding grapes with bountiful natural acidity and profound complexity. This fruit inspires us to craft transparent wines that tell the story of time and place.
---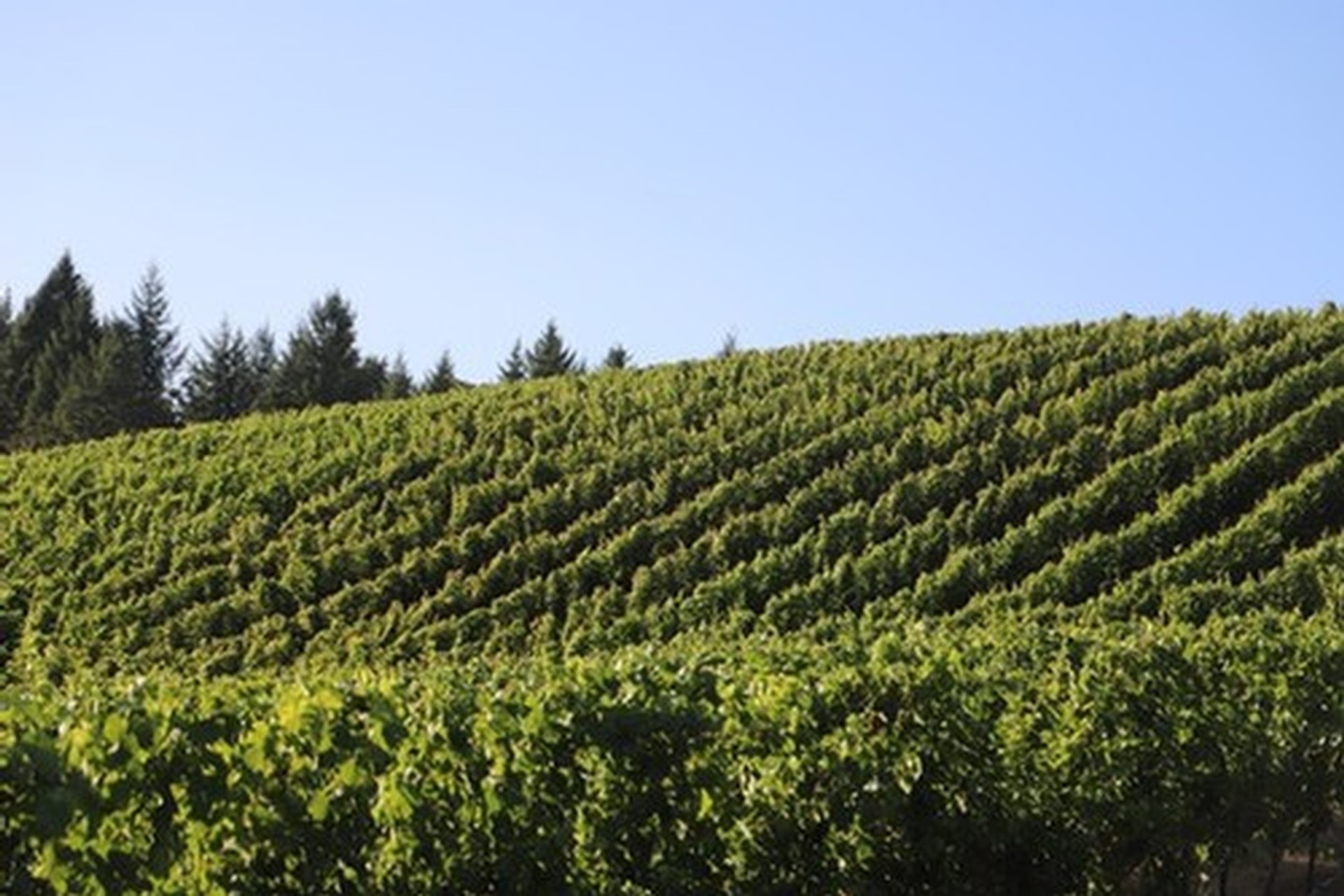 Wind
The Willamette Valley growing season is defined by the consistent Western breezes coming off the Pacific coast that drop temperatures 35-40⁰ nearly every summer evening. Though the Oregon Coast Range shelters the valley from the ocean's most direct influence, the Van Duzer Corridor allows cool winds a gateway through the mountains. Nowhere is this wind felt more clearly than the Eola Hills, named for Aeolus, the keeper of the wind in Greek mythology.
Bryn Mawr is distinguished from other vineyards by its atypical elevation and exposure. Ranging from 700-900 feet, our vineyard straddles the crest of a high hill on the precipitous Western edge of the ridge, giving us a range of aspects to the East, South, and West. We stare directly down the Van Duzer Corridor, thrust out into the wind with minimal protection. Our vines rapidly cool each evening, simultaneously preserving freshness and acidity while building thick, sturdy grape skins.
---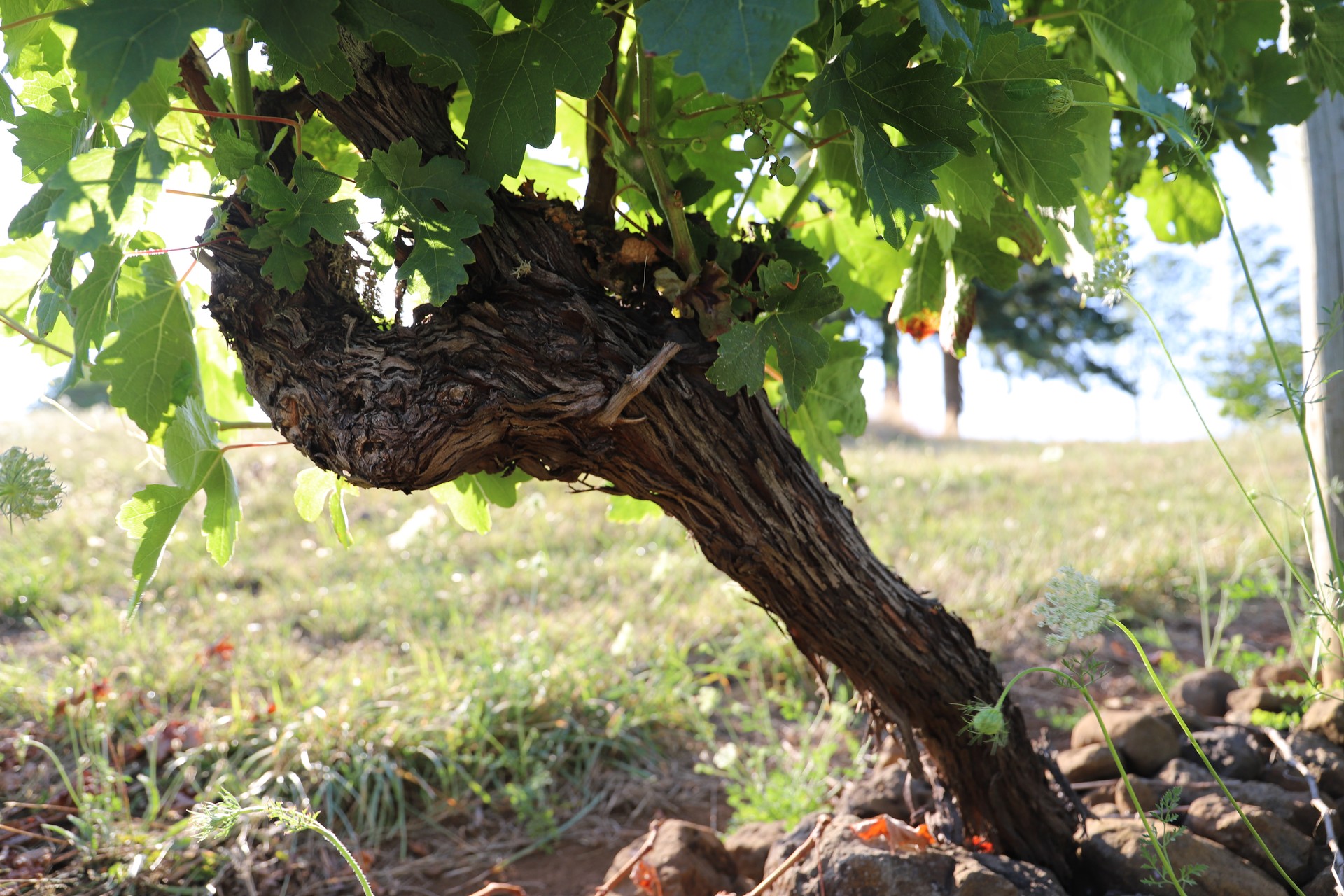 Earth
Bryn Mawr is planted upon rocky volcanic soils that poured into the Willamette Valley during the Columbia Basalt Flows 5-17 million years ago. This basalt has been weathered and eroded by eons of rain, wind, and vegetation, creating distinct and varied soil series. Well-draining and mineral rich, volcanic soil offers the perfect blend of porosity and water retention, allowing vines to dig deep root networks in search of nutrients.
We have three volcanic soil series throughout our property, each distinguished by its unique composition and depth. Jory, regarded for its uniformity and rich clay content, is prized by grape growers throughout the valley, but it's only found in small quantities on our lower slopes. Most of the vineyard is a mix of Nekia and Ritner series soils. Nekia is rockier and thinner than Jory, though it still contains a decent clay content. The Ritner series pushes it further, presenting as a gravelly topsoil with little fine material separating vines from fractured bedrock. Nekia is found on flat sections near the top and bottom of the vineyard while Ritner dominates the steep, south-southwest facing slope that runs through our property.
---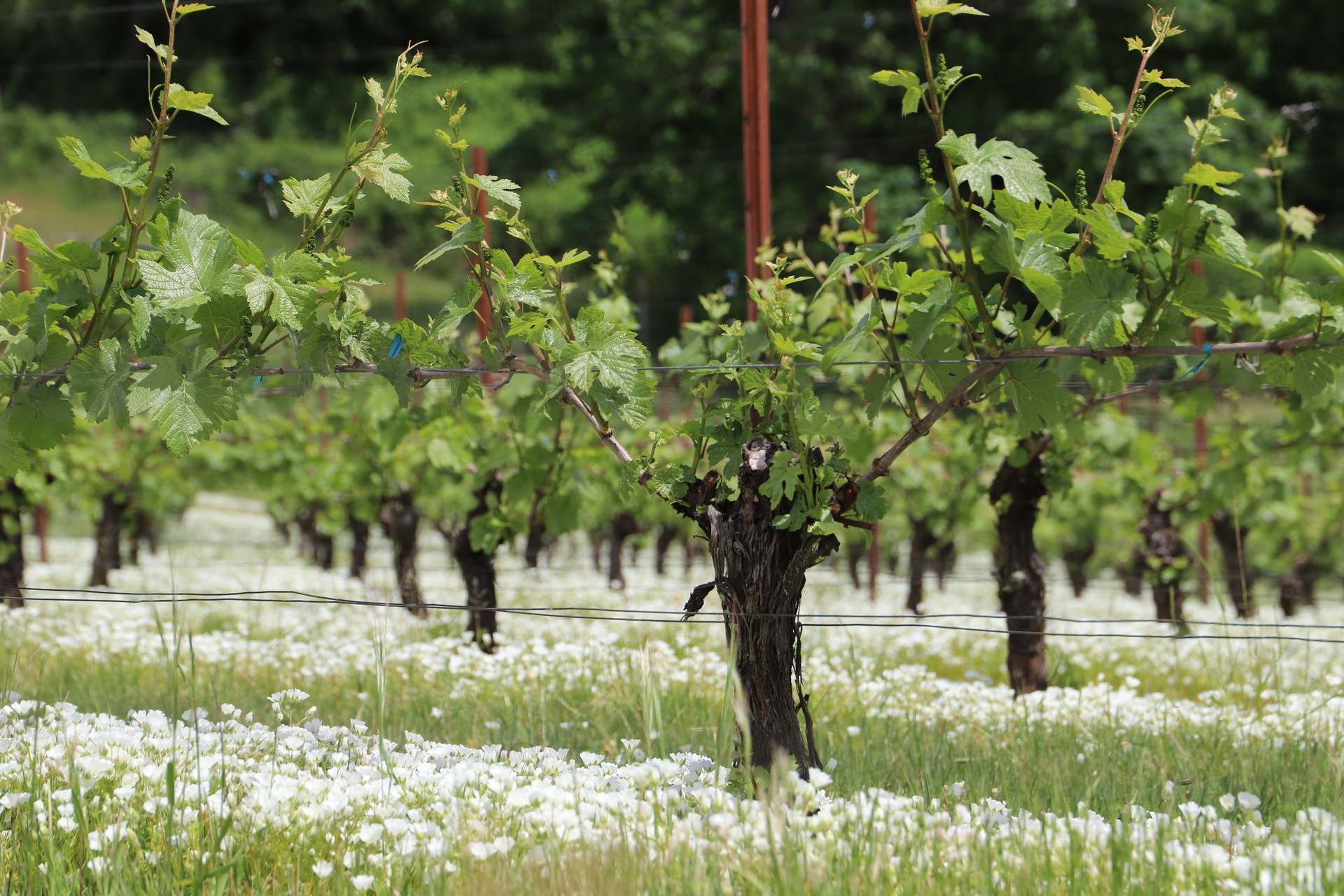 Farming
Bryn Mawr is a LIVE Certified vineyard with sustainability at its core. LIVE, or Low Input Viticulture & Enology, is a coalition of members that promote research-based sustainability practices and encourage natural interventions to preserve biodiversity in vineyards and waterways. Certification reflects years of continued efforts and practices that actively contribute to our local ecosystems.
Our farming is careful, hands-on, and governed by our environment. Though a small vineyard, the wide range of soils and aspects requires us to be diligent to maximize the site's potential. In lieu of heavy chemical and fertilizer application, we cultivate a healthy cover crop of clovers, grasses, and native wildflowers to fix nutrients back into the soil and support local pollinators. We don't till our dirt, instead we allow subsurface microbes and fungal networks to develop and unlock nutrients within soil our vines otherwise couldn't access. We build rockpiles for snakes and houses for owls to encourage natural rodent population management. Our vines have integrated into this ecosystem, building topsoil and nourishing the cover crop with their fallen leaves and pruned canes. Cultivating the full vineyard, not just the vines, has resulted in greater biodiversity and healthy vines capable of producing compelling wines. We farm not just to maximize the quality of each vintage, but future vintages as well.
---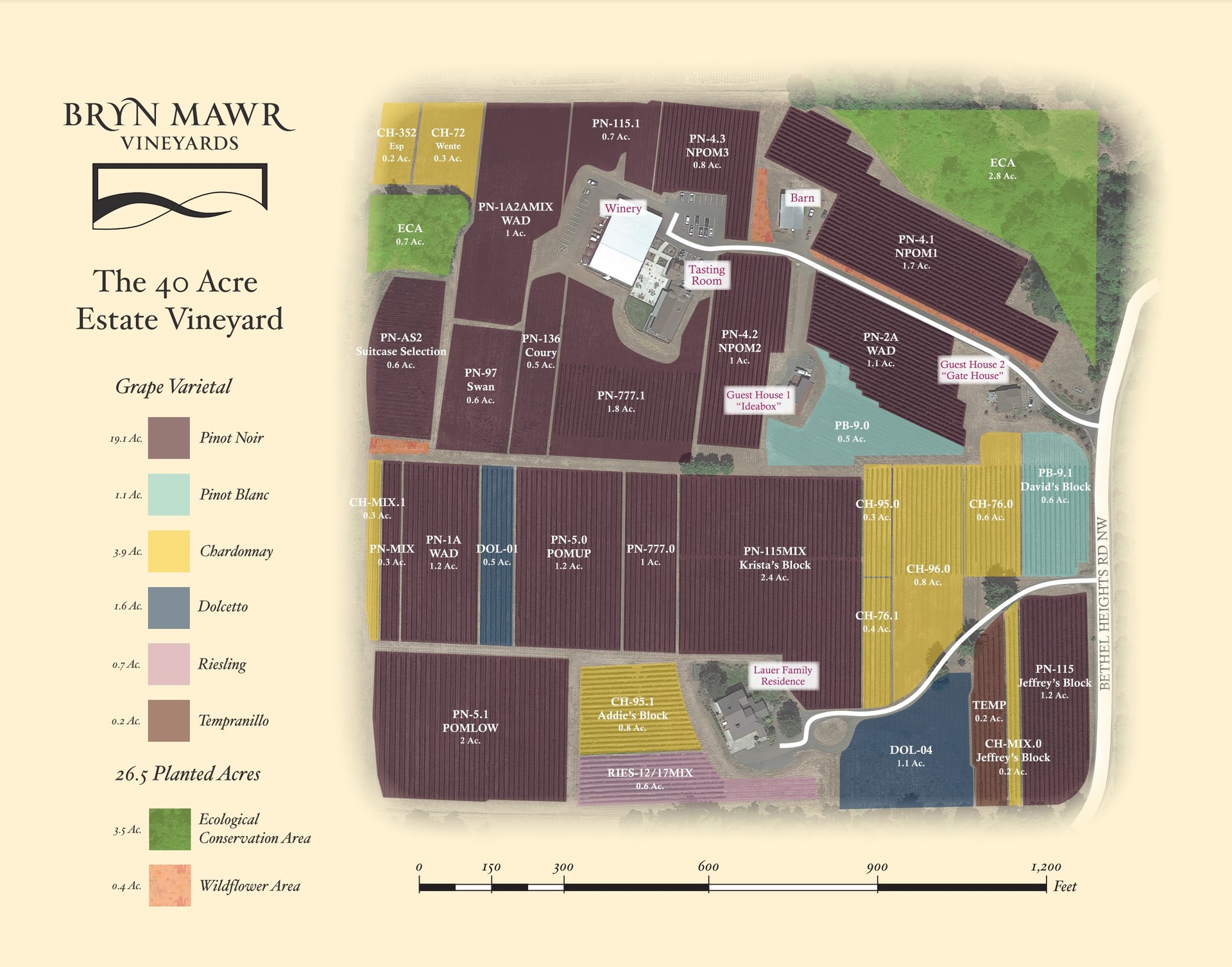 ---