Jon & Kathy Lauer
Owners
When they met at a hearing in Yuma, Arizona in 1986, Jon, a young attorney, and Kathy, a summer clerk still in law school, had no idea their lives were about to take a dramatic turn. Just four weeks later, they were engaged, Kathy was making plans to join Jon at his new home in San Diego, and a seminal road trip up the California coast was planned. By its end, Bryn Mawr was inevitable.
Both Jon and Kathy grew up in rural Midwestern communities, Jon just outside of St. Louis, Missouri, and Kathy in tiny Frankenmuth, Michigan. Though they both attended University of Michigan for undergrad and law, they were several years apart, never crossing paths. Both came from backgrounds devoid of wine outside of communion and the occasional cooler, so when they saw vines stretching along the Central California coast, they decided to try something new, getting a rare chance to discover a wine region just before it exploded onto the global consciousness. They were drawn into a world of excellent wines made by humble people in a beautiful place. An unshakeable dream to plant grapes and make wine was born.
Watching these wineries they once visited inside garages and small warehouses rapidly grow into the massive tasting complexes dotting California's coastline was both inspirational and alienating. As they got married, raised a family, and settled into San Diego, the dream had to be put aside. Kathy's career took off, sending her all over the country to work some of the nation's largest healthcare fraud cases. Jon, unable to shake the incessant inner nagging to produce wine, planted a half acre of grapes at the family home, tending to it and his family with equal adoration. Though he loved the vines, the vines didn't love the even, predictable climate of Southern California, and Jon knew he would have to look north to find a place for the dream to continue.
As they delved deeper into their passion for wine, hosting a regular monthly tasting room for nearly fifteen years, they discovered Oregon Pinot Noirs. They found these wines entrancing in their elegance and finesse, and Jon decided to visit in 2003, taking his youngest, David, along with him. While David frolicked amongst waterfalls with his grandparents, Jon was feeling the swell of emotion he and Kathy felt on that first visit to wine country decades prior. In the beautiful Eola-Amity Hills, a neighborhood then exploding with potential, it hit a crescendo, and the next few years were spent desperately hunting for a small property near Salem.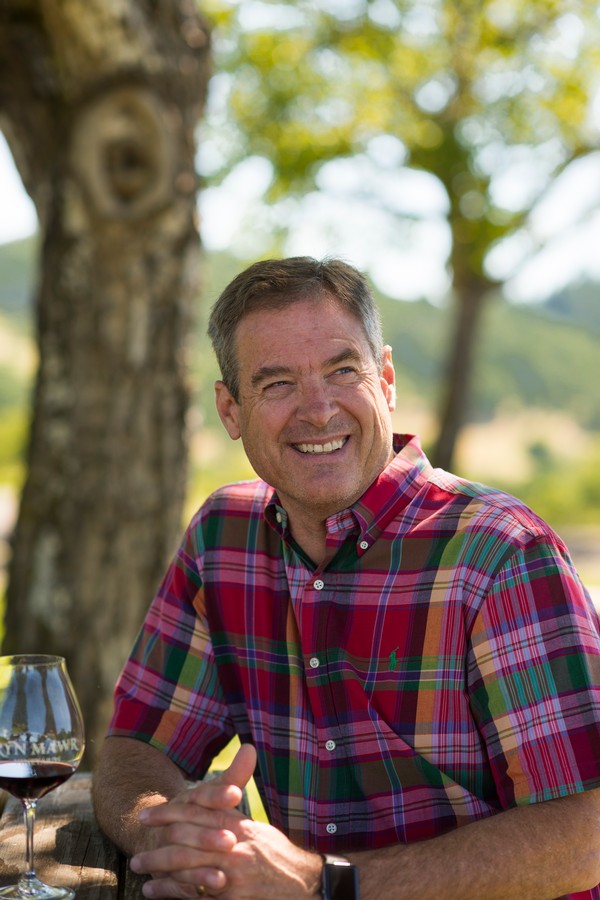 ---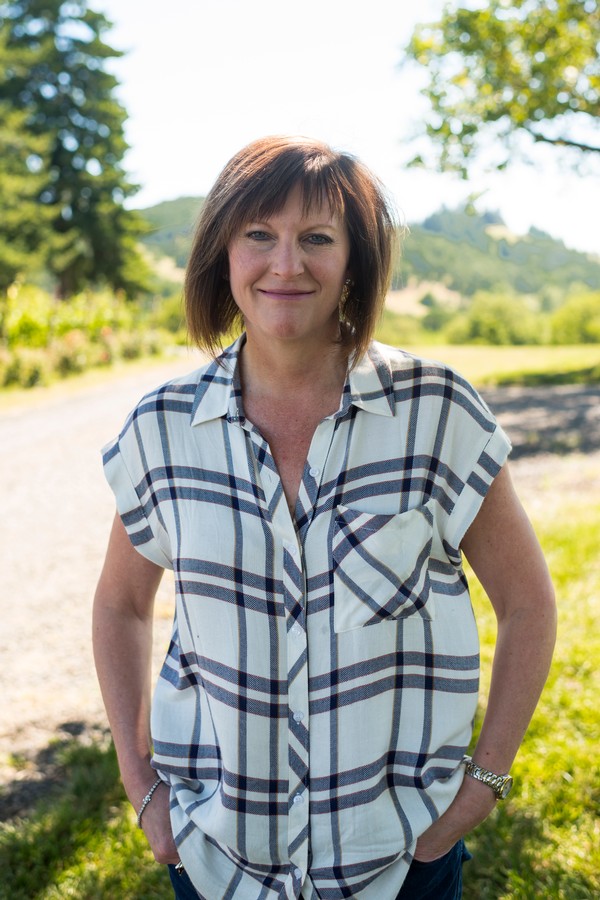 A rustic little vineyard appeared on the market in 2007, where it sat until said market crashed in 2009. When the listing price dropped, Jon couldn't resist taking a quick visit to see the property and taste the wines in barrel. After being shocked by their dense yet vibrant expressions and falling in love with the site, Jon and Kathy took a massive leap of faith and closed. It came with a small basement winery, a rickety tractor, four acres of established vines, and the name Bryn Mawr, which they decided to honor and keep. Considering the rocky hillsides covered with overgrown forest and blackberry brambles they now found themselves upon, it felt all too appropriate.
Jon & Kathy met Rachel Rose by a stroke of luck just weeks after closing on the property. They knew after a single lunch that Rachel, though relatively inexperienced, had the mind and approach of a world-class winemaker, hiring her on the spot. Jeff, their oldest, and his now-wife Nina joined them early on and helped develop the initial infrastructure needed to grow. And grow they did. In five years, there were 15 acres of vines producing fruit, production was expanding beyond the walls of their wedding tent winery, and the lack of windows and heat in the "tasting room" was becoming more than a moderate issue. It was time to realize Bryn Mawr's full potential.
The next five years the family expanded operations significantly, acquiring 20 additional acres of land adjacent to the existing property. This allowed them to build a new winery facility, a stunning tasting room, and guest houses onsite. David finished school in 2016, swapping places with Jeff and coming back to the winery to aid with this major transition. Krista, their daughter, recently returned to the winery to continue developing our hospitality program.
Since taking over operations on January 1, 2010, Jon & Kathy have developed Bryn Mawr into a premier destination winery, a major part of why the Eola-Amity Hills are today amongst the world's most treasured wine regions. They're hands-on, family-oriented, and still manage to bring laughter and energy through the Herculean task of developing a top-tier winery. Now that Kathy has retired from her career as an attorney, they both look forward to many more years of working with their kids and watching their family continue to grow alongside their dream.